How well do you know legendary moments in movies? Here you'll find the 10 most paused moments in movies!
One of the most incredible things about watching movies at home is the opportunity to press the valuable 'pause' button. It allows you to stop the film for some time when you feel overwhelmed or simply want to process what's going on. And of course, the button is irreplaceable for the times when you have to use a bathroom or get food.
Also, the pause button is ideal for catching small details for those who want to see more than casual viewers. Whatever the reason is, this list includes the 10 moments that were paused most often in the whole movie history!
Read on to check them out for yourself.
Fast Times at Ridgemont High (1982)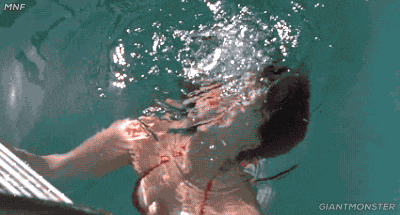 In this scene, Linda Barrett (played by young Phoebe Cates) goes for an evening swim with her friend Stacy Hamilton (Jennifer Jason Lee). Stacy's brother Brad is looking at them from far. Then Linda leaves the pool, and she just takes the clothes off (well, swimwear)! So, it comes as no surprise that this moment is the most paused one, right?
Wild Things (1998)
This memorable moment in cinematography is somewhat similar to the previous one: it is also set in a pool and involves pretty girls. However, this time around, the lovely girls, Denise Richards and Neve Campbell, share a kiss. This steaming moment has been much appreciated by this movie's fans, and gets second place in our list of the most paused moments!
Basic Instinct (1992)
Seriously, there can be no list of most paused moments in movies without mentioning the masterpiece that is Basic Instinct. The whole film is brilliant, but the legendary leg-crossing action by Sharon Stone is certainly one of the most iconic moments in the history of cinema, which is, of course, worthy of a place in our list.
Scanners (1981)
In the movie called Scanners, Michael Ironside used his supernatural abilities to make a man's head blow up. In this equally shocking and mesmerizing scene, things happen so fast that seeing it just one time will never be enough, so the viewers have to pause it and come back a few moments before the explosion only in order to comprehend fully what's going on.
Cabin in the Woods (2012)
In this rare example of a horror-comedy, there is this one scene, where the viewers can see a whiteboard in the background. What's on the whiteboard, you might ask? It contains lists of monsters and evil guys, which is very important to the story. So, attentive fans, of course, couldn't keep watching without taking a closer look first.
Wizard of Oz (1939)
This good old classic story, which has millions of fans all over the world, actually has some controversy around one of the scenes. Far not everybody has heard about it, but there is one scene in this legend of a movie, where it seems like one of the munchkins has hung himself. Not too great of a message to kids, right? The filmmakers have explained that it was just a bird. But worried viewers still hit the pause during the movie just to make sure.
Teen Wolf (1985)
This film, which is thought to be the kind for the whole family to have fun together, also isn't without a small treat for the attentive cinema-lovers. And no, it's not something that was made by creators intentionally. The thing is that in one of the frames, you can spot a background actor with his zipper down. Maybe not the struggles of a high school student-werewolf, but this short scene will be sure to crack up many viewers.
The Little Mermaid (1989)
Believe it or not, but some movie fans have spotted a not-very-kids-friendly scene in this Disney classic. Next time you decide to rewatch this excellent animated film about a mermaid and a prince, look at the priest during the wedding. One might point out that he, so to say, got just a little bit too "excited" at Ariel and Prince Eric's wedding. Or maybe it's just our imagination playing tricks with us.
Total Recall (1990)
Was it Arnold Schwarzenegger's acting in Total Recall that it so memorable? Or maybe the action? Doubt it. It was probably the lady with three tits that is still remembered by so many people.
Psycho (1960)
In this psychological horror-thriller directed by Alfred Hitchcock, Norman Bates's skull gets superimposed over his face in one critical moment. You will absolutely need to hit a pause because if you blink, you will miss it.